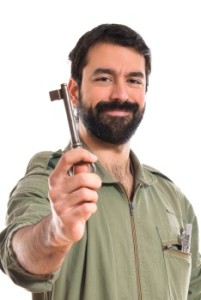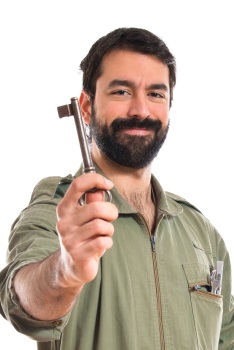 There are assortments of services that are offered by residential locksmiths. This blog post will help you get acquainted with the services of a residential locksmith.
What do residential locksmiths specialize in?
Good locksmiths specialize in providing you with some of the best home security solutions. It is imperative to mention, that a good locksmith should be trustworthy and reliable and at the same time known to you for a long time as he is dealing with home security systems. There are a variety of locksmith companies in your residential area, however you should always choose from the best.
The abilities of a good residential locksmith:
A good residential locksmith should be able to handle any kind of problems that may arise out of emergency situations. This can include changing of locks, repairing of locks, adding new locks and all upgrading the already existing locks, re-keying the locks and sometimes breaking them down for emergency purpose. It is important that one person has the ability to understand all the issues at the same time so that your home is in safe hands.
Choosing the best residential locksmith services:
A good locksmith should be professional and at the same capable to handle all kinds of lock related queries. At the same time, he should be reliable, trustworthy and transparent with all his clients. He will offer you all kinds of security idea concerning your home and how you can to improve your home security. It is best to choose the services of a locksmith company that is registered with the government and also known to you for a long time. References can also help you in choosing the best locksmith.
Knowing how to handle all kinds of problems:
A good residential locksmith should know how to handle a number of residential services comprising of repairing and installing locks, marshal evictions, installing high security locks as well as gate locks, racing along with master key installations, and pick resistant locks. He should be able to handle sudden emergencies and also offer security ideas so that you can have better security for your homes even when you are absent.
Knowing how to handle other situations:
A good residential locksmith should not only be limited to home security solutions. He should also be aware of the different locking systems that are used in a car, a vehicle or other places. He should be aware of car key replacement services, emergency vehicle opening without any kind of damage to the car, broken key removal, repair of auto locks, and emergency trunk opening services as well. Some of the highly specialized companies also offer repair of ignition locks, remote head keys and keyless remotes.
Choose from a locksmith who is available at all times and even during holidays, in case you face an emergency situation. A good locksmith would help you to stay relaxed and in peace of mind. Also it is important to choose a certified locksmith so that you can be guaranteed the absolute best service possible.