New Job Opportunities
Pros on Call is a family-owned business operating out of Austin, Texas. We've been servicing the industrial, residential, and automotive locksets and security systems of Leon Valley, TX and surrounding regions for 5+ years and we're continuously on the lookout for diligent locksmiths and technicians to join our Leon Valley, TX branch – Leon Valley Locksmith Pros.
FULL-SERVICE LOCKSMITH (Full Time Position) in Leon Valley, Texas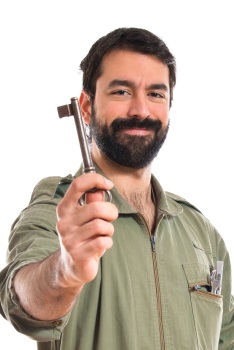 If you're, at present, an expert lock technician serving the area around Leon Valley, or wish to become one, and are looking into working at a full-time position for one of Leon Valley's top rated locksmith companies, we'd like to speak with you! We have an excellent standing among the residents, companies, and drivers of Leon Valley. We offer preference to lock technicians willing to relocate nationwide or within Texas itself.
Job Details
As a full-service locksmith, you'll be responsible for scheduled and emergency jobs in Leon Valley, TX and surrounding regions concerning fixing, replacing, and re-keying residential, commercial, and automobile locks. Additionally, you will respond to inquiries for key duplication, various lockout situations, laser cutting keys, and car key transponder programming. Please note that this is a full-time position that will require being on call for most hours.
Duties
Besides the skill sets already stated, you'll need to be informed and experienced with:
taking apart a lock and putting it back together
working with a key cutting machine to make new keys
lock replacement
repairing and replacing car ignitions
putting in and repairing high-tech locks such as keypad locks, biometric locks, and electronic deadbolts
rekeying a lock
putting in commercial security systems like automatic door closers and access control systems while using required equipment and tools
business, vehicle, and household lock work
Just beginning your career as a locksmith? Do you have some experience with auto locks? We can easily train candidates who are focused and ready to learn! Those who pass our training can finally work in all areas of locksmithing that we offer, and get the opportunity to take up a lucrative and satisfying profession!
Essential Qualifications
If you are confident that you'll be able to perform all of the responsibilities mentioned previously, ensure that you have the subsequent skills too before sending an application:
valid status in the US (citizen, permanent resident, or work visa holder)
valid Texas driver's license with a clean driving record
reliable vehicle for work
5+ years experience in locksmithing is preferred, but not required
high school diploma or GED
outstanding people skills (meaning you are polite and friendly)
Typical Working Conditions
lifting heavy objects frequently
ability to work in stressful environments and maintain composure
being on-call 24 hours a day, 6 days a week to travel in and around the Leon Valley, TX area
working in all weather conditions, rain or shine, ice or snow
heavy-duty uniforms provided
Compensation
Compensation is commission based, contingent upon working experience and salesmanship.
Possibilities for promotions at Leon Valley Locksmith Pros are readily available.
If you believe that you fit this position completely, then we hope to hear from you! Please submit your resume and 3 references to manager@leonvalleylocksmith.com. Feel free to also call us at (210) 255-2900.
* Pros on Call is an equal opportunity employer and all capable candidates will be considered irrespective of race, age, religion, color, sexual orientation, gender, veteran status, or disability.
** Proficient applicants will be required to go through a police record check and drug tests prior to working for Pros on Call.