Ignition Switch Repair And Replacement
When you have problems with your ignition switch, call us anytime. Our friendly experts will be there in a flash to fix the problem.
GET A FREE QUOTE
(210) 255-2900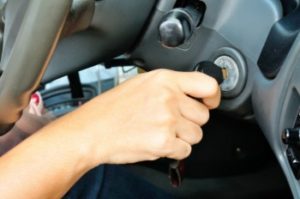 There is no worse feeling than turning the key in your vehicle and the engine failing to start. You just had your vehicle inspected and everything was fine, so the problem must be with your ignition switch. When you find yourself in this situation, you can rely on the expert automotive locksmith services of Leon Valley Locksmith Pros.
Why Choose Us?
The first thing you want to look for is someone that knows ignition systems. Our friendly and professional technicians bring extensive knowledge and our high tech tools to quickly and reliably diagnose and fix any key related problem. In addition, we offer a full range of emergency locksmith services, and operate 24 hours a day, seven days a week. Plus, we will arrive to your location within 30 minutes or less, so you will never have to wait long.
---
The Pros Advantage:
24/7 Availability
You don't know when your car is going to have trouble starting, so you need to know that someone will be available any time of day or night. Our mobile locksmiths are here to help you anytime, 24 hours a day, seven days a week.
Reliable And Trustworthy
Our mobile experts are friendly, professional, and honest, and will make dealing with a difficult situation with your car as pleasant as it can be.
Licensed, Bonded And Insured
All of our employees are properly bonded, licensed, and insured, so you can be assured the work done will be only of the highest quality.
Full Range Of Services
In addition to ignition switch repair and replacement, we offer a full range of assistance, including unlocking locked vehicles, laser cutting replacement car keys, and fixing or replacing car fobs.
Upfront Pricing
When you call us, we give you our price up front, so you know what you are getting and how much you are paying ahead of time. We guarantee that you will never have to worry about hidden fees after the job has been completed.
All Types
In addition to our flexibility, we have the versatility to work on a wide variety of vehicles. Whatever the make and model of your car, and whether foreign or domestic, we can handle the job.
Local Business, Local Service
We are based out of Leon Valley TX, and we know the area. We can get to your vehicle quickly, because we know the roads, and we care about the area because we live here.
Do Not Continue To Try And Start Your Car
It is a common mistake, born out of frustration and fear, to try repeatedly to start your engine when the ignition is not working. Not only is this highly unlikely to work – if the vehicle does not start after the first two attempts, it most likely will not start without additional attention – but it can lead to further problems. Continuing to try and turn over the vehicle can quickly drain your car's battery, as well as lead to further problems with your ignition and electrical systems.
The best solution is to call us and we will be there in no time at all.