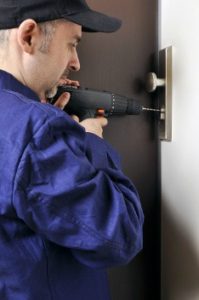 When you need a lock change quickly at your home or place of business, count on licensed bonded and insured technicians from Leon Valley Locksmith Pros to be there for you. Our knowledgeable commercial and residential locksmiths are trained to quickly and thoroughly assess the situation and offer an affordable solution. We pride ourselves on providing 30 minute or less response times throughout Leon Valley TX and surrounding areas.
Why Choose Us?
We are a local company with a solid reputation for doing quality work at fair prices. Changing a lock is rarely a do-it-yourself task. Our experts, who often live and work within the communities they serve on a regular basis, are trained to work on all types of locks, both older and newer. Your property will be respected while all work is being done by our courteous team members and your premises will be left clean.
We offer:
Full installation and repair services
24/7 availability and emergency locksmith service
30 minute or less response times
Honest estimates and upfront pricing
Technicians who are licensed bonded and insured
When To Consider A Lock Change
A lock change may be necessary if you have older locks that no longer offer sufficient protection for your home or business. This is one of the most common reasons a change of lock is requested; although anytime you feel like your safety or security is compromised, it's a good idea to consider upgrading your system and related hardware. Some other reasons why you may want to consider a change or any other lock services include:
You're moving into a home and you don't know if all previous keys were turned in or if copies were made
You have roommates, or you periodically get new roommates
You've recently experienced a break-in or attempted break-in
You have a high turnover rate at your business with new employees coming and going on a regular basis
You frequently give keys to a neighbor or relative to look after your house when away
---
Lock Change FAQs
Q: How long does it take to change a lock?
A: Most professional locksmiths can change a single lock within 10 to 15 minutes. It will take longer, however, if there is damage to the door itself that needs to be repaired first. Rest assured that our skilled technicians will take the time to do the job right.
Q: What is the difference between re-keying and changing a lock?
A: Re-keying is the process of making changes to the internal lock mechanisms so a new key can be used with the same lock. Changing a lock often involves updating all related parts or entirely replacing the lock with a completely new one.
Q: Can I upgrade to a different style or lock design?
A: Absolutely! You're welcome to choose any type of lock you prefer for your home or business. We offer a wide selection of quality locks from trusted manufacturers.
Q: How many locks can be changed at once?
A: It's entirely up to you how many of your locks we change. If you wish to have all of the locks within your home or business changed, we'll let you know what the cost will be and approximately how long it will take.

---
No matter what type of assistance you need, we are here for you. Our commitment to upfront pricing and customer satisfaction means we'll gladly provide an estimate before doing any work. Contact us today to set up an appointment with a licensed bonded and insured locksmith.