About Us
Our top priority is customer satisfaction. We are part of this community and so we strive to make everyone's live's safer.
GET A FREE QUOTE
(210) 255-2900
Your Friendly, Neighborhood Locksmith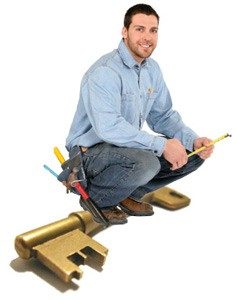 At some point in your life, you may find yourself in need of a locksmith professional. You forget your keys in your car, or your business is burglarized and the locks need repair. At Leon Valley Locksmith Pros, we understand that things happen that just can't be helped, and they seem to happen at the most inopportune times. That's why we provide 30 minute or less response times and are available for you 24/7 and 365 days a year.
If you are in need of lock services for your home, we have the professionals for the job. Whether you are stuck outside, had a burglary or want to upgrade your security system, we have the highly-trained experts for the job. We will even repair damaged doors and install a security system for you. Our team will also perform a security audit so you will know your system is the most effective that it can be.
If you need lock services for your business, you can count on us. Our pros are trained continually in the latest, up-to-date locking systems. Some of our services include; office lockout services and installation or repair for access control systems.

You've locked yourself outside of your car, and you need to be somewhere now. We pride ourselves in our quick and superior service. We will arrive to your location fast, so you can get back on the road as quickly as possible. We offer service for foreign or domestic automobiles and you can forget that annoying and expensive trip to the car dealership if you need to replace your laser cut key. Can handle all types of key cutting on the spot and we will come to you.
Emergencies arise at any time and what are you going to do? You need a locksmith who is quick, efficient and professional. Our technicians are all these and so much more. They will arrive quickly, assess the situation and have you back to your life as soon as possible. From burglary damage repair to car lockout services, we will help you and make a stressful situation easier to deal with.
---
Whatever your situation may be, give us a call. Our friendly staff will treat you like family.
Overall
No matter what type of service you need, we will always let you know up-front what the price will be, so there will be no surprises. All of our technicians have at least five years experience and have high tech equipment and tools to get the job done right. We are licensed, bonded and insured, and we accept many different forms of payment including all major credit cards. Give Leon Valley Locksmith Pros a call today. You can be worry-free knowing you are in good hands.
Not Just Locksmiths
You may find yourself bumping into one of our friendly technicians or customer support reps from time to time. That is because we are your neighbors. Many of our staff attend local annual events like 4th of July celebrations at Raymond Rimkus Park, keep an eye out for us.