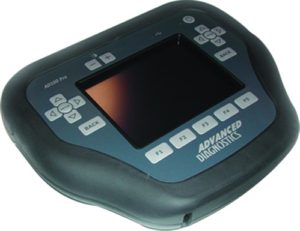 A transponder key may malfunction and you would have to program it. If the transponder key is physically damaged then you may need a new transponder key which should be programmed to work in sync with your car's immobilizer. The entire process can be as simple as replacing a chip and then hooking onto your car's system or the software that operates the immobilizer. The process can be complicated wherein a new key may have to be made, with or without reference to the original key, a new chip may be necessary, it may involve unlocking or deciphering the pin-code, the automotive key would have to be cut and programmed to work with your car. Regardless of the exact process and the challenges therein, you would need a host of transponder key programming tools.
Hiring an automotive locksmith that has all the necessary and optional transponder key programming tools is your objective. Obviously you would not have the technical awareness or the exposure to program your transponder key or to cut an automotive key. You would rely on your automotive locksmith. Check if the automotive locksmith has the gamut of transponder key programming tools before you hire one.
Depending on the needs in a given scenario, the required transponder key programming tools may include blank keys, remotes and transponders, tools like AD100Pro that help with key and remote programming, setting new codes, deleting old codes and even being of use with lost keys which take away any reference of sorts. There are other such tools like MVP Pro which help with fault codes and clearing of such codes.
Tools like Zed are used to diagnose the lock, software and immobilizer problems. An automotive locksmith needs to understand a problem before recommending a solution. It is not as simple as just replacing the chip, cutting a new key or programming the transponder key. Identifying the problem and then working accordingly is the basic approach.
Cars of different brands would demand different set of transponder key programming tools. For instance, tools like AD100Pro Truck are ideal for 12V and 24V commercial vehicles. Those transponder keys cannot be programmed in the same way as a BMW or an Audi.
A plethora of transponder key programming tools and automotive locksmith resources are available today, from True Code that helps with extracting pin codes and key programming of Renault, Ford and Nissan vehicles to Instacode that is essentially a Key Data Software.
As long as your automotive locksmith has all the necessary and relevant transponder key programming tools, you are sorted.